Canada has a strict refugee visa program that aims to provide safety and resettlement possibilities for those who have fled their home countries due to persecution, war, or other types of violence who cannot return safely. The program is intended to provide refugees in need with a fresh start and a secure sanctuary.
It should be noted that the refugee visa program is complicated and subject to numerous legal and administrative procedures. Specifics and processes may vary over time. As a result, it's best to check the official website of Immigration, Refugees, and Citizenship Canada (IRCC) for the most up-to-date and accurate information on Canada's refugee visa program.
Eligibility for Canada Refugee Status
Not everyone is eligible to apply for application for asylum in Canada. Individuals are not qualified to claim if any of the below conditions apply to them:
The claimant has been accepted as a refugee in another nation and may be sent there;

The claimant entered Canada through a "safe third country";

The claimant has been found unacceptable due to security concerns, significant criminality, organized criminality, or human or international rights violations.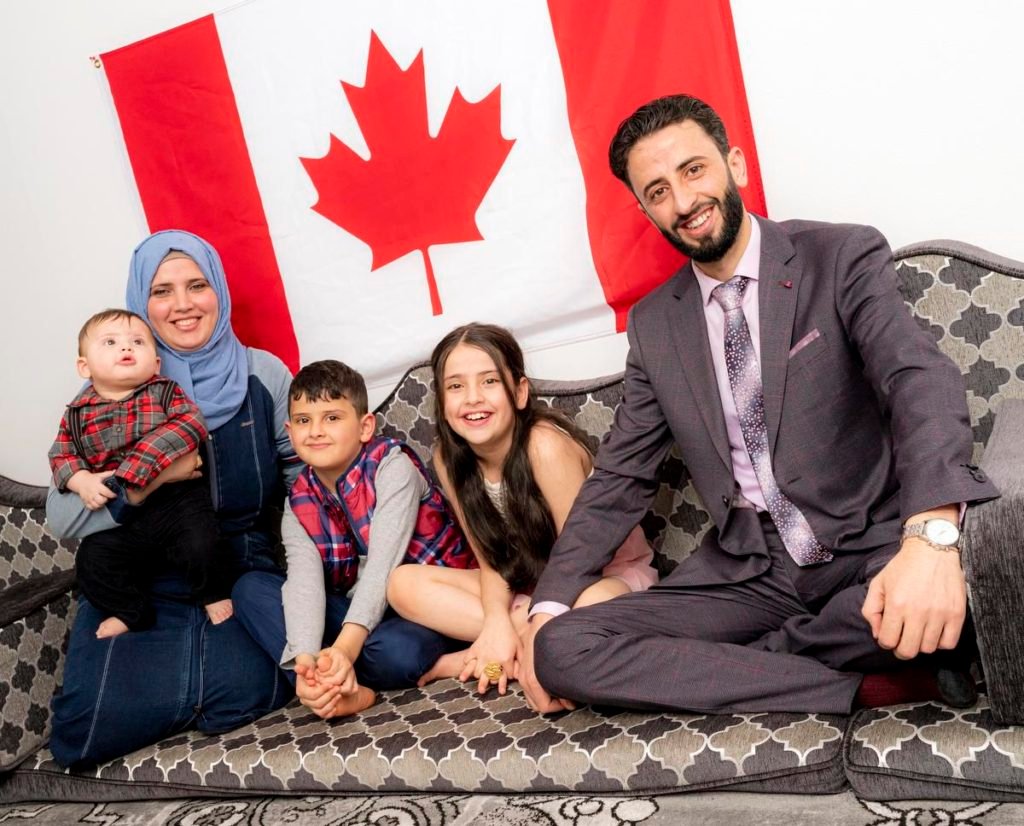 A Canadian immigration official first determines whether a refugee application is admissible. If the claim is lodged at a border crossing, a speedy determination of eligibility can be expected. If the refugee claim is first filed at an immigration office within Canada, the decision on eligibility takes much longer.
Referral to the Immigration and Refugee Board of Canada
When an immigration officer considers the applicant to meet the requirements, the matter is transferred to the Immigration and Refugee Board (IRB), an autonomous administrative tribunal. The IRB decides if a claimant is a genuine refugee deserving Canadian protection. The claimant must complete and submit a Personal Information Form (PIF) to the IRB. After about a year, the claimant attends a hearing before an IRB member. A claimant may be admitted without a hearing in rare situations with extraordinarily obvious evidence. Check out our page caregivers where you find all relevant information.
Decision on Refugee Status
If the IRB finds that the claimant is a genuine refugee, the claimant becomes protected and is eligible for asylum online application for Canadian permanent residence within Canada.
If the IRB denies the claimant's request, the claimant may seek judicial review from the Federal Court of Canada. If the claimant is unsuccessful in Federal Court, expulsion from Canada becomes likely. The claimant can request a Pre-Removal Risk Assessment (PRRA) before removal. The same reasons for protection as in a refugee claim are considered. However, the judgment is decided by a Canadian immigration official rather than the IRB.
Only changes in circumstances since the IRB decision will be considered in cases previously considered by the IRB. Ineligible claimants to submit a refugee claim may be entitled to a Pre-Removal Risk Assessment (PRRA) in specific cases. It is an opportunity for those facing removal from Canada to seek protection by laying down the hazards they believe they would experience if they were removed.