Canada Visitor Visa
Visitors visas, also known as temporary resident visas, are government-issued documents that permit foreigners to enter Canada for a limited time. It is usually given to those who want to visit Canada for tourism, business meetings, family visits, or other short-term reasons. Generally, individuals from other countries who wish to travel to Canada must obtain a visa, which can be a non-immigrant visa for temporary visits or an immigrant visa for permanent residency. Visitor visas fall under non-immigrant visas and enable individuals to enter Canada temporarily for business or tourism. Here are some activities that are authorized with a visiting visa:
Business
Consult with business associates
Attend a scientific, educational, professional, or business convention or conference
Settle an estate
Negotiate a contract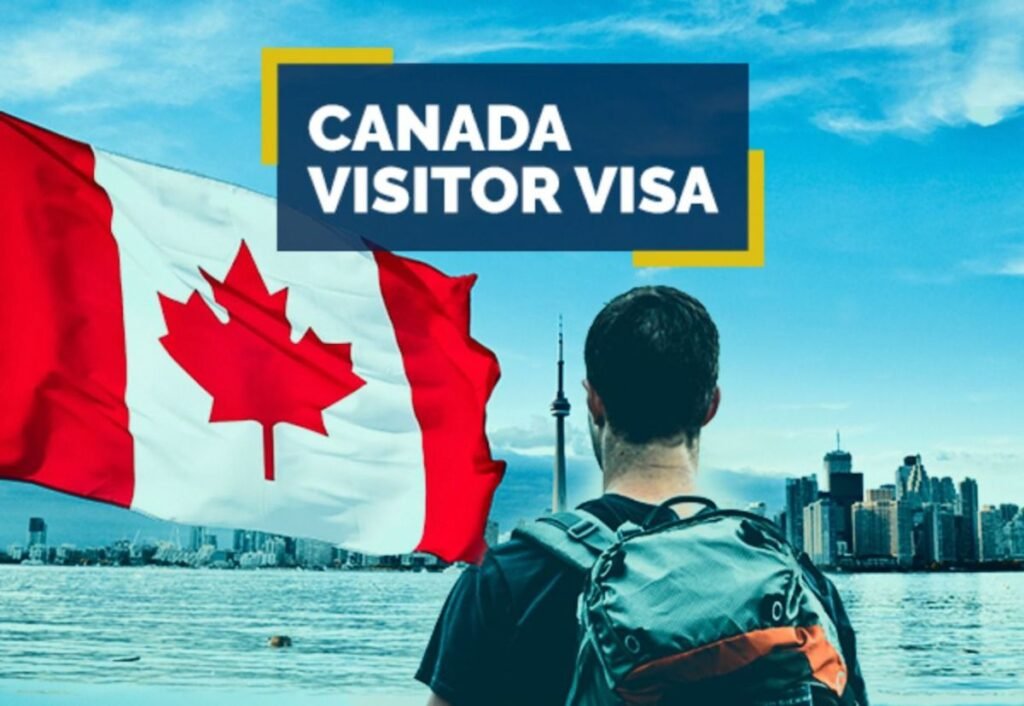 Tourism
Visit with friends or relatives
Participation in fraternal, social, or service organization social events
Amateur participation in musical, sporting, or similar events or contests, if not compensated
Enrollment in a short recreational course of study that is not for academic credit (for example, a two-day cookery class while on vacation)
Travel Purposes Not Permitted On Canada Visitor Visa
Certain activities necessitate specific visa types and cannot be carried out while holding a visitor visa:
Paid performances, or any professional performance before a paying audience
Arrival as a crew member on a ship or aircraft
Work as foreign press, in radio, film, print journalism, or other information media
Permanent residence in the Canada
About the document
A visiting visa (sometimes known as a temporary resident visa) is a legal document we will place in your passport. It demonstrates that you meet the entrance requirements for Canada. A visiting visa is required for the majority of travelers to Canada. You might also need one if you're flying through a Canadian airport to your final destination. The best Canada online tourist visa for India for a visit can be obtained online.
How long can you stay?
Most tourists to Canada can stay for up to six months. The border services officer has the authority to grant a duration of stay that is shorter or longer than six months. If this is the case, they will stamp your passport with the date you must depart. They may also offer you a visitor record document stating the date you must leave.
In the absence of a passport stamp, you are permitted to stay in Canada for six months from the date of your entry or until the expiration date of your passport, whichever occurs first. If you require a stamp, you can request one from a border services officer. If you arrive at an airport that uses primary inspection, ask the border officer once you complete it.
Before you apply, make sure you need a guest visa.
A visiting visa or an eTA may be required. The following factors govern the admission papers you need:
The type of travel document you plan to utilize 
The country that issued your passport 
This trip's mode of transportation to Canada.
Why Should You Use Khanna Immigration Services?
We can assist you in navigating the visa application procedure. 
Determine the suitable visa category for your Canada tourist visa apply online from India for an application form.
Expedite the visa process.
Obtain the necessary documentation.
Fill out the forms as needed.
Gather the required documentation.
Examine the document list.
Check the document checklist for accuracy.
Please submit your visa application.
By offering comprehensive work visa application assistance,
Getting ready for your visa interview, if it requires one
We are here to guide you with all the required information and support you with the application procedures or even you contact us, regardless of which nation you intend to visit.